The portable EMAT testing device for smartphone or tablet computers
OptiEMAT® mini is the portable testing device for contactless ultrasonic inspections (EMAT) on electrically conductive materials WITHOUT couplant.
You can do the actual material testing on this device comfortably via a special app on your Android smartphone or tablet PC (or Rugged PC for Windows), which connects to the testing device via wireless connection.
With the help of the special app on your smartphone or tablet or Rugged PC, you can evaluate your measurement data and create test reports after a material test.
We offer a wide range of EMAT sensors for your applications.
Features:
Channels: 1
Frequency range: 250kHz - 5MHz
PRF: up to 1kHz
Presentation and evaluation of the measured data via smartphone, tablet (OS: Android) or Rugged PC with special analysis app
Dimensions & Weight: 22cm x 17cm x 5.5cm, about 1.2kg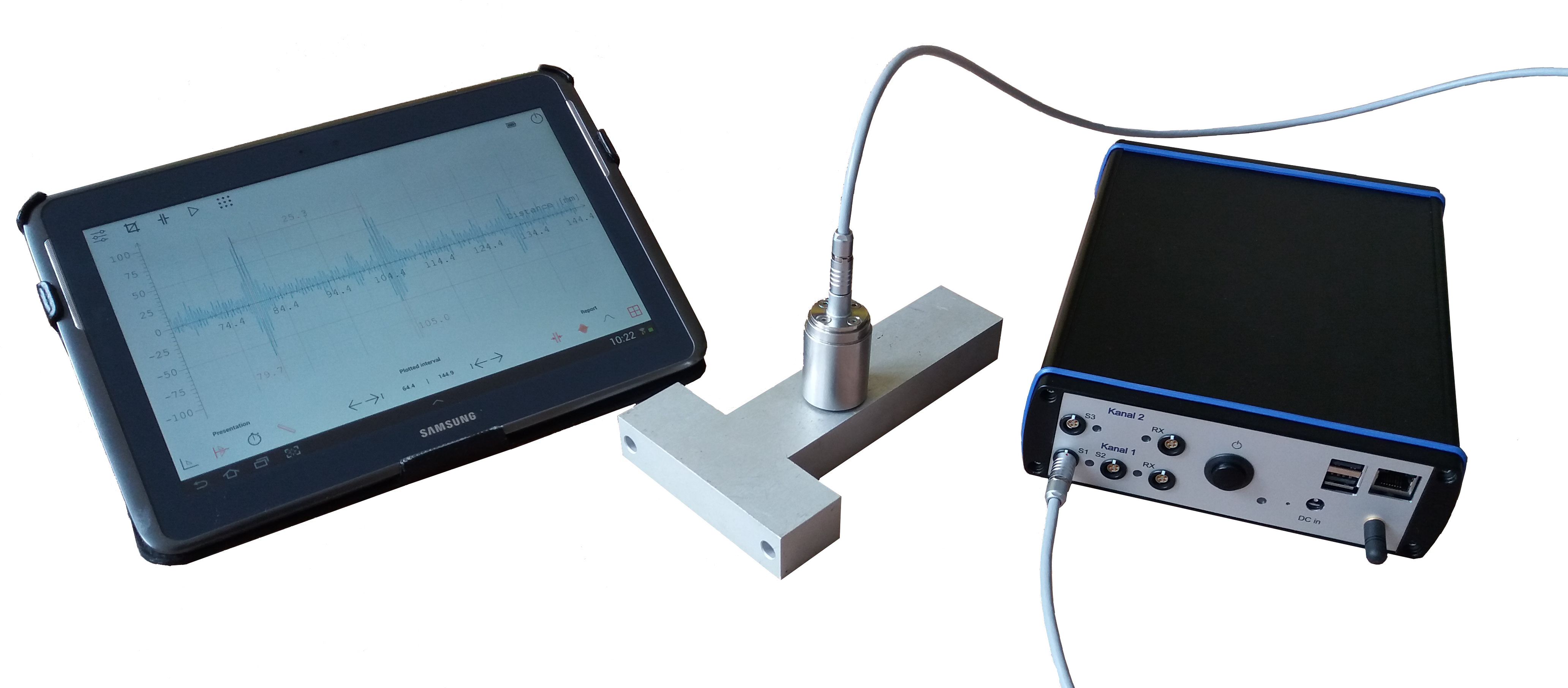 Industrial applications